It's been a super eventful last few months for our team at Audiomob! In addition to our recent stops at Adweek in NYC and Web Summit 2022 in Lisbon, our Co-founder and CEO, Christian Facey, also touched down in Helsinki to attend Slush 2022 — one of the world's leading startup events.
Christian sat down with Rachael Palmer, Head of VC and Startup Partnerships (EMEA) at Google, to give a talk titled "Seatbelt Sign is On: Scaling in Times of Turbulence". In this discussion, Christian and Rachael talked about some of the shifts the pandemic has caused for startups looking to fundraise and scale in a post-pandemic world — and some ways for early-stage companies to react to changing market conditions.
What is Slush?
Slush is one of the biggest worldwide annual startup events. Held on November 17th-18th this year in Helsinki, Finland, this year's conference hosted 4,600 startup founders and operators, 2,600 investors, and a total of 12,000 attendees.
This year, Audiomob also joined a list of speakers from some of the world's top leaders in gaming, audio, and adtech — including Emmett Shear (Co-founder and CEO of Twitch) and Sten Garmark (Global Head of Consumer Experience at Spotify).
Seatbelt Sign is On: Scaling in Times of Turbulence
Following Audiomob's exponential growth throughout the course of the pandemic, Christian and Rachael discussed some of the best ways for early-stage startups to scale in spite of post-pandemic pain points (such as shifts in investor sentiment and altered market conditions).
Some of the key takeaways from their talk included:
Keeping calm and carrying on: As a first-time entrepreneur, Christian referred to his experience with launching Audiomob as a "baptism by fire". After he and Wilfrid (Audiomob's Co-founder and CTO) raised their first million dollars in January 2020, the COVID-19 pandemic was an unexpected hurdle. Christian noted that his best approach was "not to panic and [to] just accept that there [was] no rulebook."
The importance of educating oneself: Given that the pandemic was a novel experience, there were few examples to follow — making it imperative for entrepreneurs to educate themselves on how to navigate scaling a business. Christian emphasized his belief that "survival is a mindset." Rather than try to find or create a rulebook, he explained how he and Wilfrid engaged in the mindset of "consistent trial and error" and "using not very costly methodologies in order to really hyper-scale and grow a company."
Becoming a better self-starter: Rather than working with a large PR agency, Christian also detailed how, before being able to fundraise, he and Wilfrid autonomously started their press by producing small paid press publications, thought leadership pieces, and building up their SEO. From there, Audiomob finally caught the attention of Business Insider and received its first bit of coverage in a tier 1 publication.
Learning from previously turbulent times: While the pandemic presented various industries with unprecedented challenges, Christian and Rachael also talked about how companies can still review how past businesses have dealt with other difficult periods. For example, exploring how organizations were able to raise funding, cut costs, adjust spending, and build verticals during the 2008 recession is a great strategy for startups that are now navigating the post-pandemic economy.
To watch the entire talk, be sure to check it out here:
Stay tuned for more event updates in 2023!
Special thanks to Rachael Palmer and everyone who helped put together a fantastic Slush 2022 — we had an amazing time and loved getting to speak about how Audiomob has scaled during challenging times!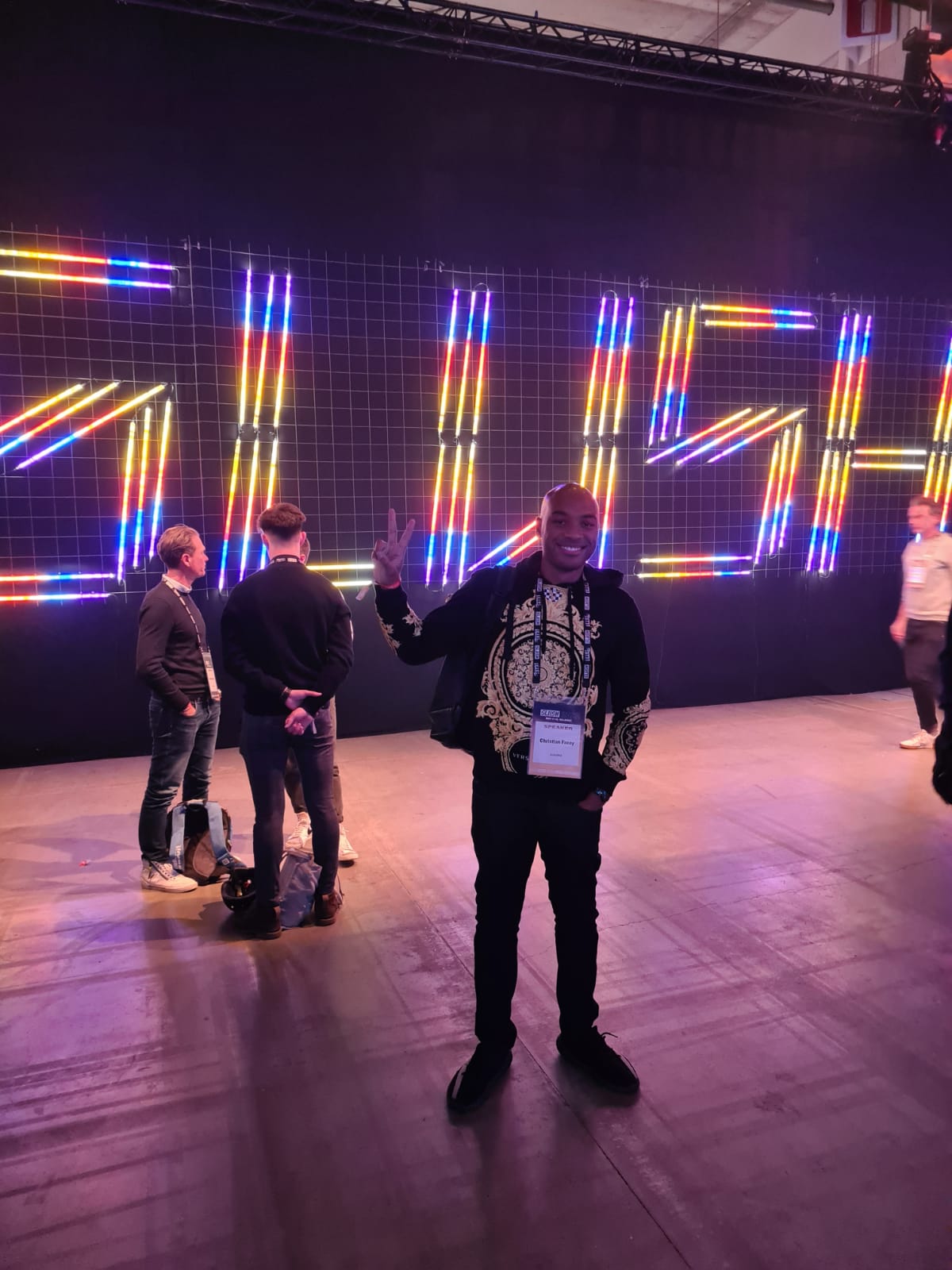 Our team will be stopping at more gaming, adtech, and audio events in the new year — and we can't wait to see what's in store for 2023. Be sure to follow our socials and stay tuned for more event updates — you never know if we might be landing in a city near you!