Our team at Audiomob was super excited to attend Advertising Week NYC for the first time. Across the four-day event, we experienced lots of energy and made so many new connections in the audio, adtech, and gaming spaces. With COVID restrictions also finally at ease, the event was abuzz with excitement and everyone there was pumped to finally be able to connect face-to-face.
We were also present for lots of engaging content throughout the week — including some informative sessions that gave us more insight on what's next for audio, gaming, and other important areas of tech and culture.
What is Advertising Week NYC?
Advertising Week NYC (Adweek NYC for short) is an exciting four-day event that celebrates the "confluence of culture, commerce, and creativity" in the areas of advertising, adtech, thought leadership, and forward-thinking innovation. This year, the event was held both remotely and in-person (in the historic Lower East Side of Manhattan).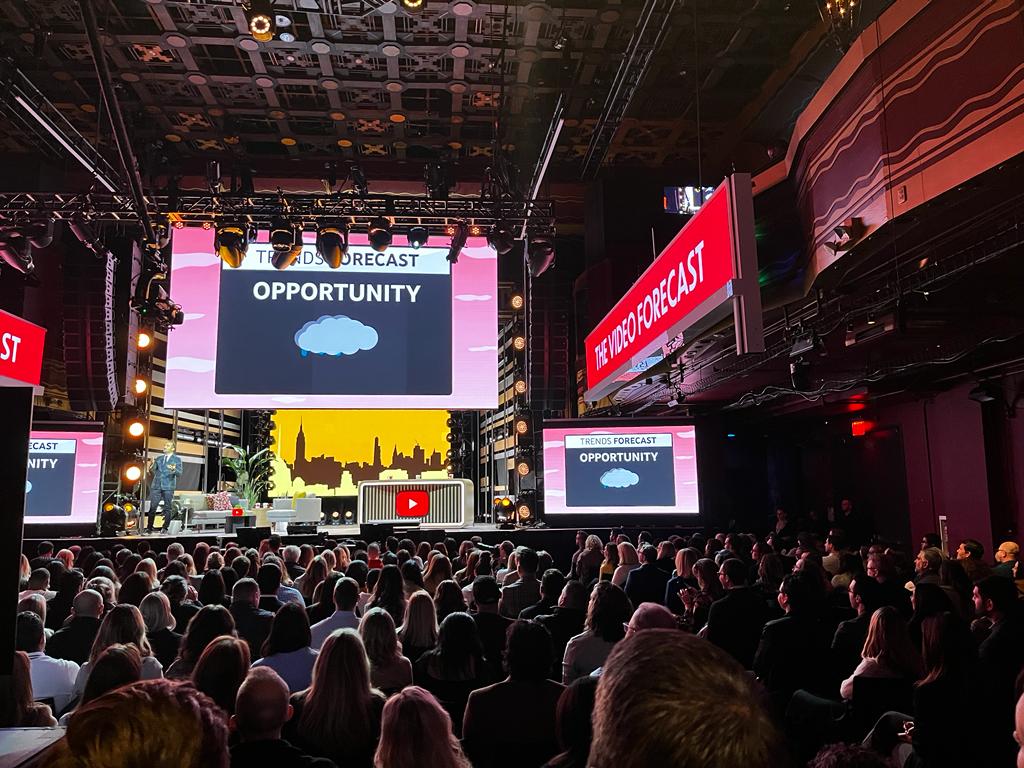 With 800+ speakers, 300+ hybrid events, and 8 hybrid stages, Adweek NYC featured a myriad of opportunities for attendees to come together and participate in topics, trends, and issues relevant to advertising, marketing, and even gaming audiences.
We met key adtech industry players and prepped for US expansion
Members of the Audiomob team held key meetings with supply and tech partners in the advertising and adtech spaces. This included popular advertising platforms Magnite and IPONWeb, resellers such as LiveWire, demand partners such as MediaMath and The Trade Desk, and top-name agencies such as Spark Foundry, Dentsu, and GroupBlack.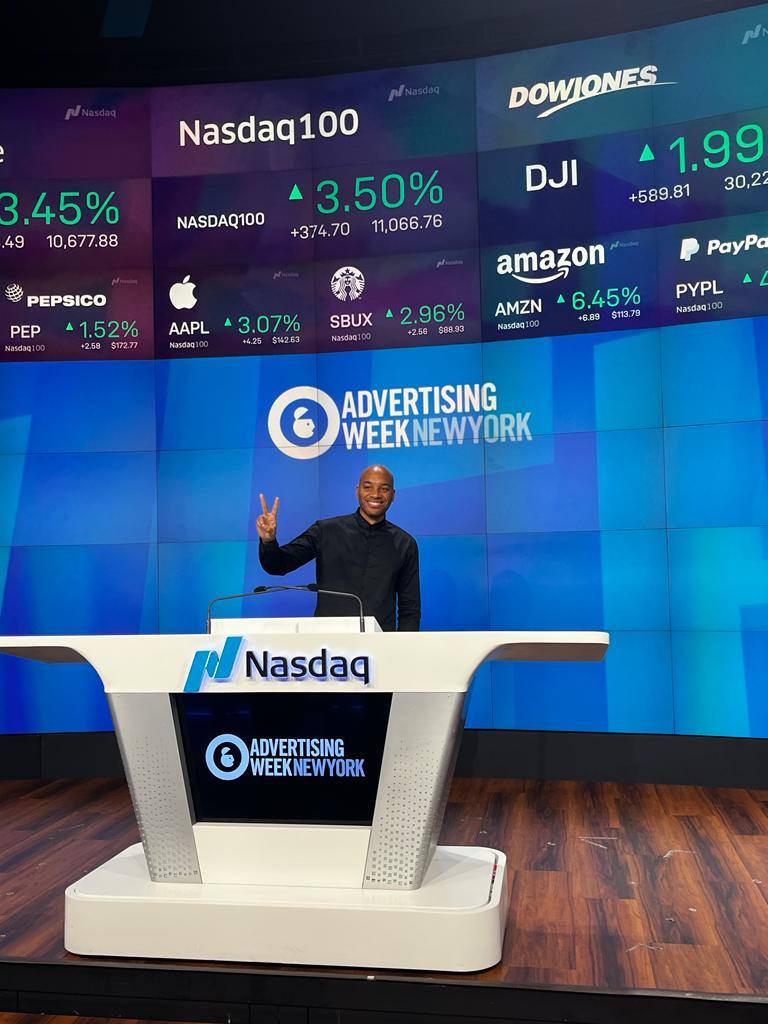 We were also there for happy hours every night hosted by Merkle, Creator Land, Magnite, and AdCentric. We also made it to the YouTube Onstage party at Webster Hall, where we had a blast and enjoyed watching performances from Busta Rhymes and P. Diddy. As we spread the word about Audiomob with everyone we met, there was a clear excitement and interest in both our technology and our plans to expand operations in the in-game, gaming, and audio spaces.
Adweek NYC also served as the perfect launchpad for us to start putting our plans for US expansion into motion. While we were in the heart of the big city, we also met with a series of candidates for our US Sales role.
What were some of our favorite sessions on advertising?
Adweek NYC's stages covered a long list of interesting sessions about adtech, gaming, marketing, and so much more — many of which shared valuable insights for how we can further scale Audiomob's in-game audio technology.
Some of our favorite sessions (with key takeaways) included:
How AI Will Unlock a New Era of Advertising: Run by contextual advertising company Seedtag, this talk ran the audience through the next stage of online contextual targeting driven by AI and machine learning. It also focused on topics regarding the future of advertising, the use of AI in contextual advertising, and how brands can better identify unique territories for unique customers.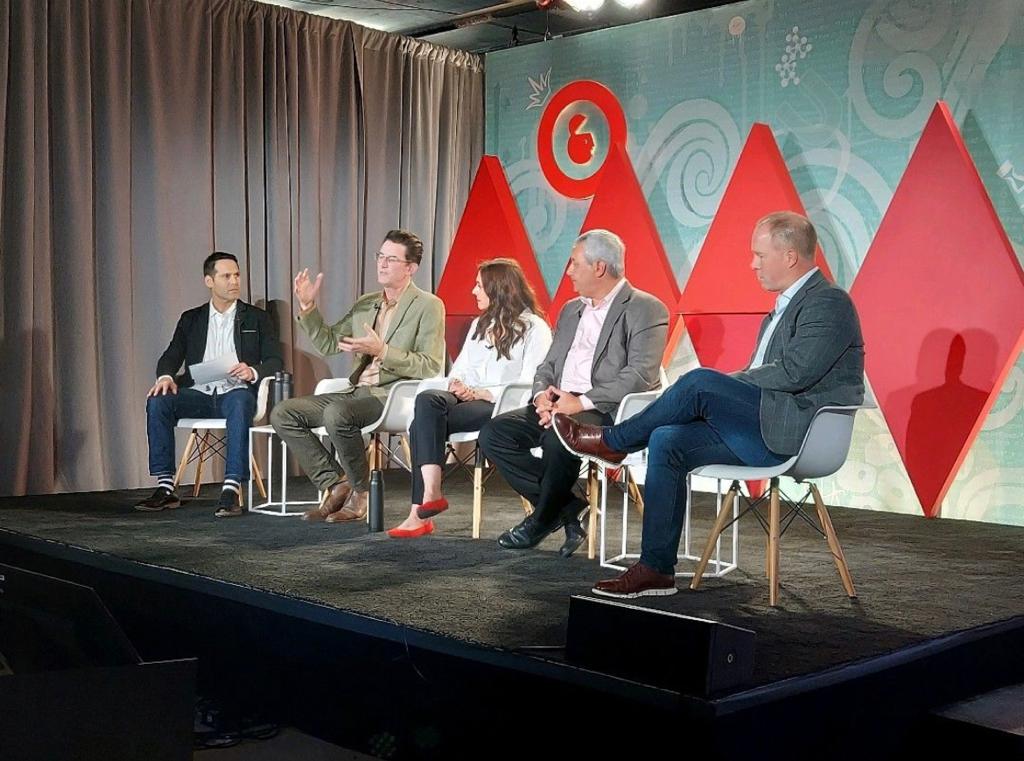 Gamers Are Paying Attention — Are You?: In this session, panelists from fellow in-game advertising companies Frameplay and Labellum explained how intrinsic in-game advertising can reach and impact users. They also highlighted some key metrics that are currently shaping the in-game industry and offered actionable next steps on how brands can move brand messaging from digital environments to real-life action.
Amplifying Quality Audio Opportunities: Major players such as Spotify, Integral Ad Science, and Johnson & Johnson came together for this joint presentation to demonstrate how they are focusing on brand safety in audio through 3P verification and programmatic testing. Here, we learned more about why media experts are more likely to choose programmatic ad buying for digital audio, as well as more about media quality assurance.
Until next year
Audiomob extends a special thanks to Adweek NYC for an exciting, informative, and engaging four days — where we were stoked to connect with so many incredible members of the gaming, audio, and advertising spaces. We'll be sure to bring our team back to attend next year's event!